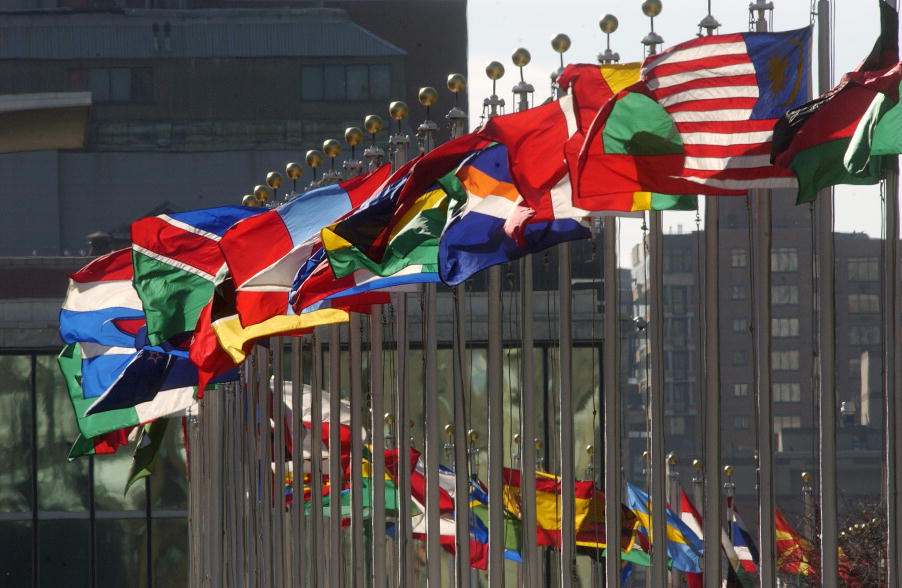 In April, MPC Director of Data Integration Matt Sobek was invited to speak at an event for the United Nations' 49th Session of the Commission on Population and Development. The special session, "The Data Revolution in Action: National and International Experiences with Microdata Dissemination and Public Use," was created to show attendees examples of national and international organizations distributing data for public use.
Sobek discussed the work of the MPC to a group of more than 400 attendees, specifically elaborating on the center's experience of microdata dissemination and spatial integration. "I like to stress the need to look at things over time. Older data is really important for interpreting the present," says Sobek.
One of the MPC projects that Sobek discussed before the group was Terra Populus, which integrates environmental and census data geospatially.
"One of the strengths of our projects is that they allow you to make a custom data set that crosses time and places so that you can put your country's experience in context," says Sobek. That data management process is typically very difficult or impossible because data is dispersed or simply inaccessible. "Our system is designed for that capability, and you can find out so much more."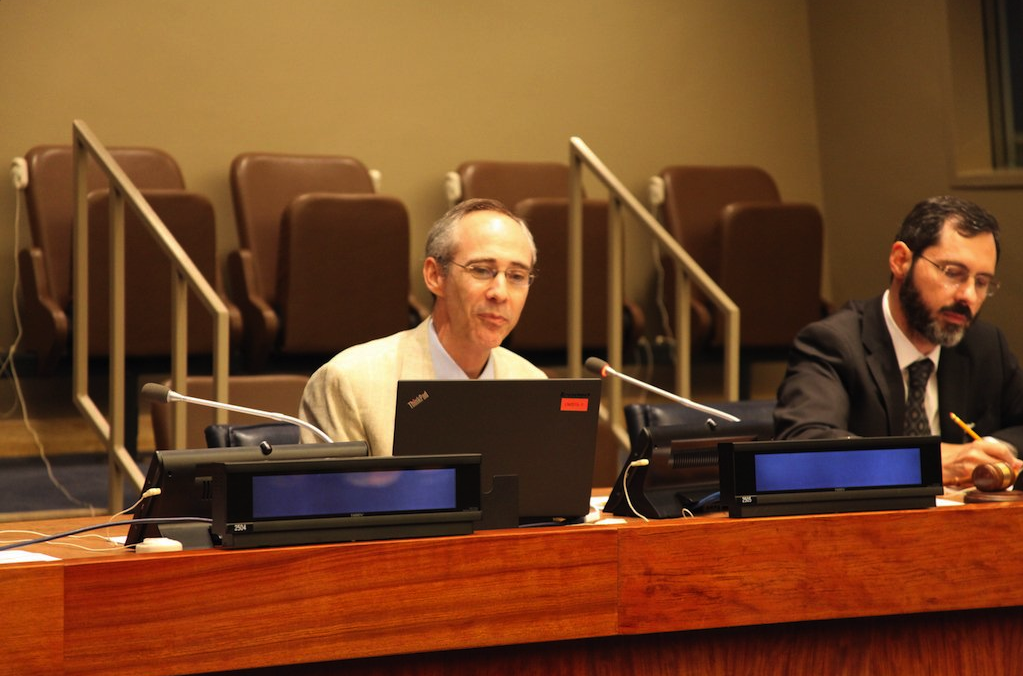 The ability to extract geospatially organized data is ideal for policy-making groups like the U.N. and non-governmental organizations like the Gates Foundation, another group with which Sobek recently spoke. "Policy," he says, "can happen at the national level, but when you address interventions, those are usually done at a more local level." Projects like Terra Populus can provide geospatial environmental and population information that isn't necessarily bound by national borders. More important, Sobek explains, is to look for regional trends. "There are always regional patterns, that's why you want to get to the sub-national level. There are probably a lot more commonalities between certain regions. There is no reason why we should think that a country's experience is homogeneous across the whole country. There are different ethnic groups, different topography."
"You want to get the geography down as small as you can," notes Sobek, stressing that this is what policymakers need in order to measure the success of their interventions. Data from projects like Terra Populus, the Integrated Demographic and Health Surveys, and IPUMS International allow users to analyze data at the subnational level in order to assess policy changes and interventions. As any good researcher knows, he says, "You have to have a measure before and after. If every place is trending upwards and you look at your geographic location and you think that the trend upward is because of your intervention, how would you know? You have no control."
Along with spreading the message about how MPC data can be used, Sobek spent his time stressing the importance of preserving data and microdata "I like to stress preservation, not just the data but the metadata as well. If you can't understand what is in the data, they aren't useful."
Preservation requires a substantial investment. Sobek understands that level of investment is not available to everyone. "It's expensive and time-consuming to do what we do," he says, "but it's important."