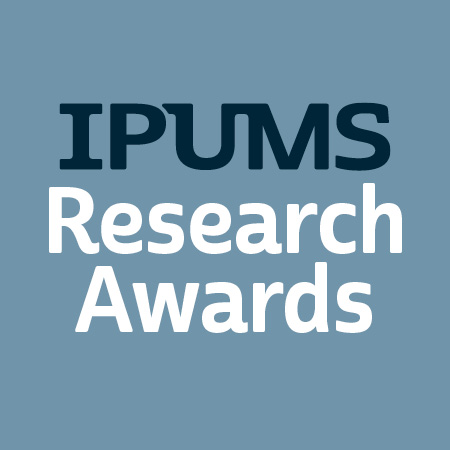 IPUMS is excited to announce the winners of its annual IPUMS Research Awards. These awards honor the best-published research and nominated graduate student papers from 2020 that used IPUMS data to advance or deepen our understanding of social and demographic processes.
IPUMS, developed by and housed at the University of Minnesota, is the world's largest individual-level population database, providing harmonized data on people in the U.S. and around the world to researchers at no cost.
There are six award categories, and each is tied to the following IPUMS projects:
Over 2,500 publications based on IPUMS data appeared in journals, magazines, and newspapers worldwide last year. From these publications and from nominated graduate student papers, the award committees selected the 2020 honorees.