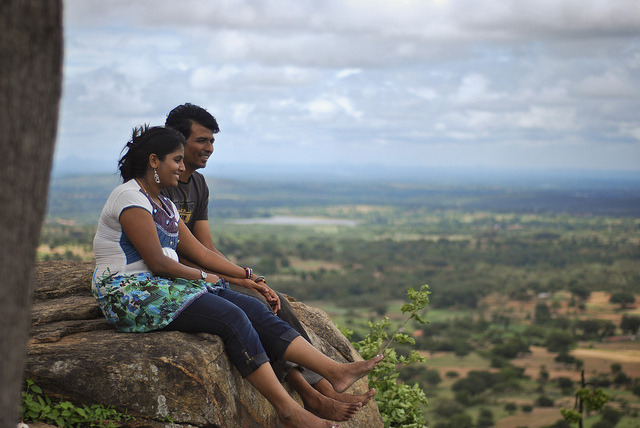 In research published earlier this year, two MPC researchers found that married couples in the U.S. are happier and more fulfilled when they are together rather than apart, underscoring the importance of spending time with a spouse for individual well-being.
Using individual-level data from 47,000 couples in the 2003-2010 American Time Use Survey, including the 2010 Well-Being Module, Research Scientists Sarah Flood and Katie Genadek examined how much time was spent with a spouse per day, and individual well-being during time spent with a spouse. Their paper was recently published in the Journal of Marriage and Family.
Flood and Genadek find that when an individual is with their spouse, they are almost twice as happy as when they are not. In addition, they report that their activities hold more meaning and are less stressful. "While we know a lot about time people spend with children, we knew very little about shared time with a spouse and how people feel about that time," said Flood.
Flood and Genadek's research also shows a narrowed the gap in the difference between how much single-earner couples spend together when compared with dual-earner couples.
Genadek explains, "The conventional thinking suggests that when one spouse works, household chores are being completed by the other spouse, freeing time for them to spend together." Flood and Genadek's research shows that the gap between the types of working couples is narrow: on average, single-earner couples spend about 30 minutes more together per day than dual-earner couples.
Unsurprisingly, Flood and Genadek found that parents spend less time together on average than non-parents. Genadek explains, "There is large variation between families. Married parents of 6-12 year olds spend the least amount of time together. This makes sense based on our experiences, going from being a couple without kids to having a very young child. My husband and I still spend a good portion of our day together. However, my colleague's kids are in that middle age group, so she and her husband are often each with one kid, driving them around to activities."