Swag: slang for free merchandise distributed as part of the promotion of a product, company, etc.
Promotional merchandising of census data products has been in use in the United States since the first decennial census of population.  Don't you wish you had one of these?!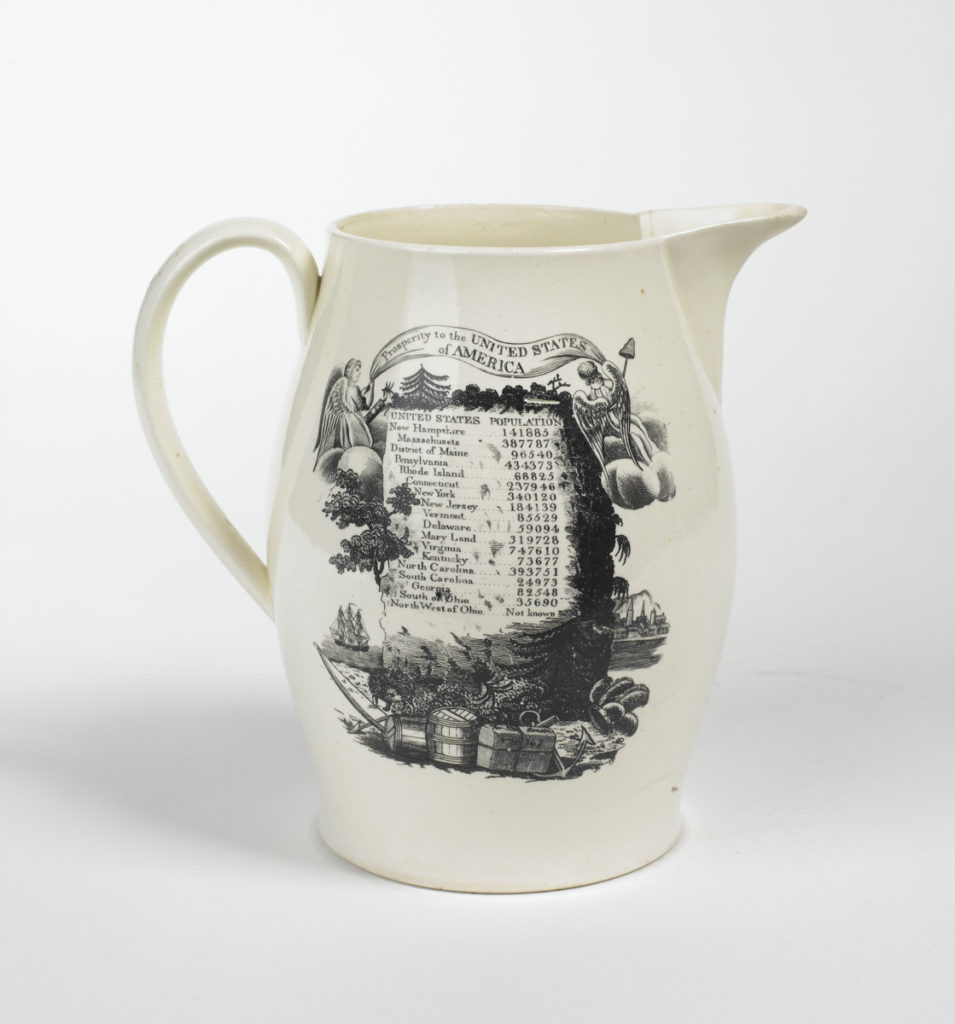 The Minnesota Population Center has distributed swag in a variety of contexts to promote its products and reward data users.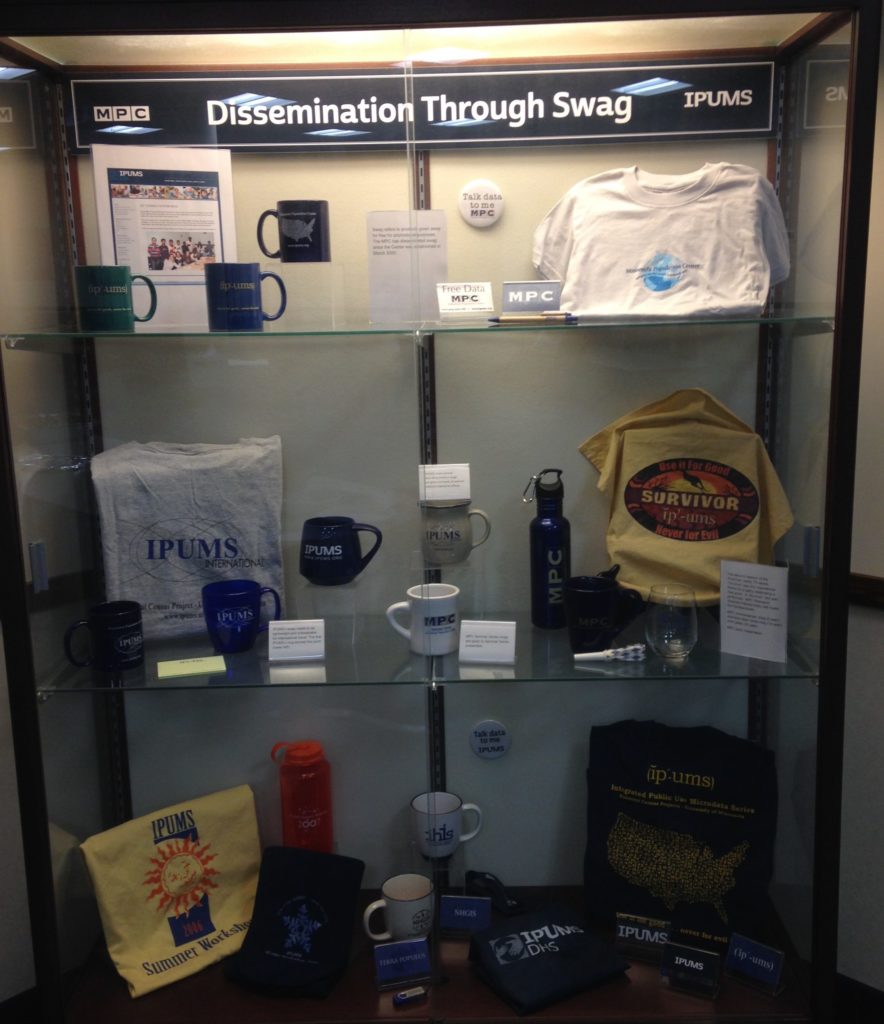 IPUMS workshop participants have received seasonally appropriate promotional products such as a bright orange water bottle (summer workshop) and an embroidered fleece scarf (winter workshop).  At conferences and other face-to-face meetings with researchers, MPC data project representatives have distributed t-shirts, mugs, reusable bags, stickers, buttons, business cards, post-its, and flash drives featuring the unique logos of IHIS, NHGIS, IPUMS, IPUMS-International, IPUMS-DHS, and IPUMS-Terra.  IPUMS-International swag needs to be lightweight and unbreakable for international travel: the first IPUMS-I promotional ceramic mug proved this point.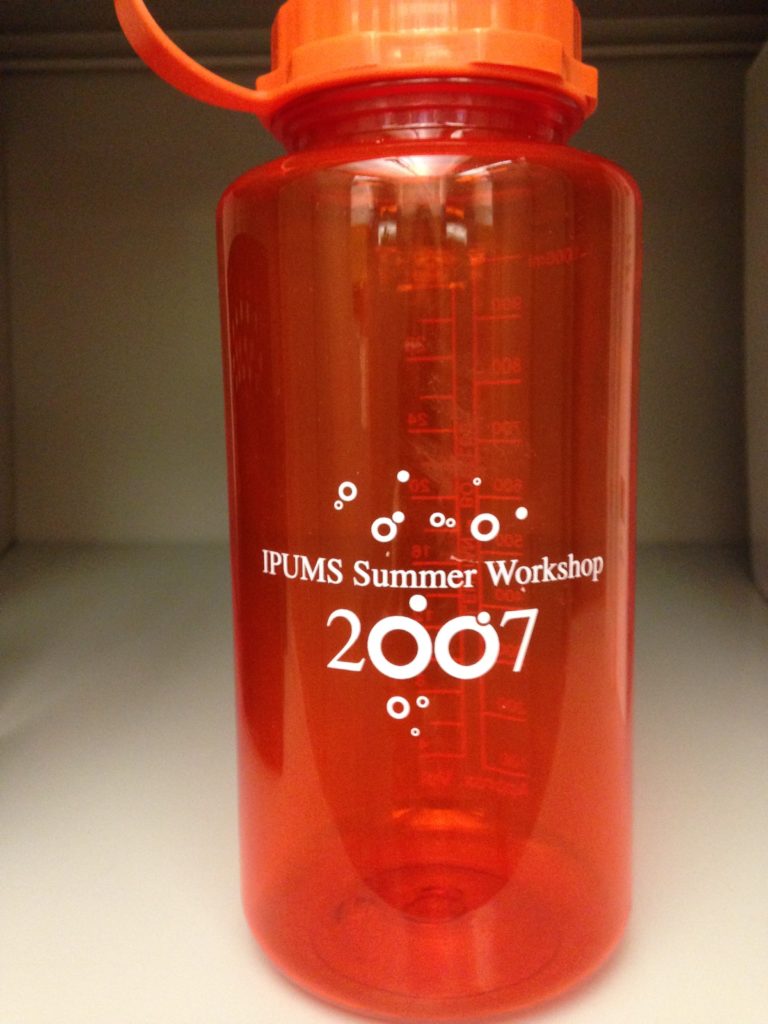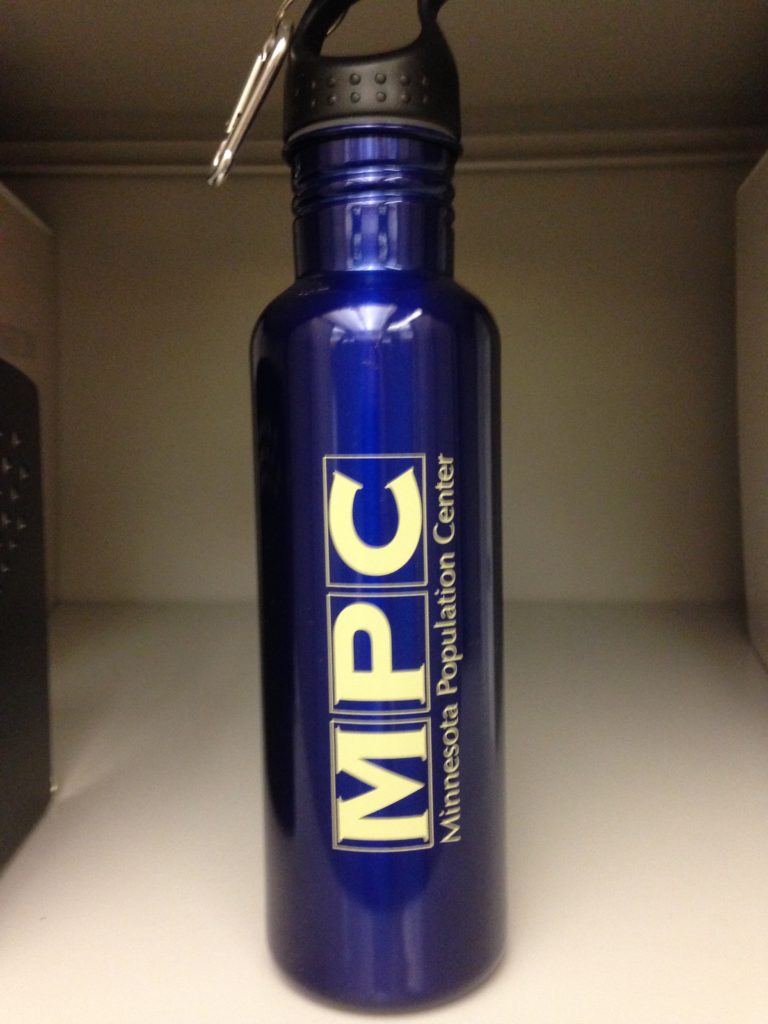 The MPC is known for its celebratory spirit and swag has commemorated significant moments in MPC institutional history.  The second season of American reality TV series "Survivor" was the inspiration for a party celebrating a new grant.  MPC Research Scientist Patricia Kelly Hall made "Survivor" themed handkerchiefs in several colors for party guests.  MPC anniversaries were celebrated with a blue ceramic mug (5 year), a blue stainless steel travel mug (10 year) and a stemless wine glass (20 year).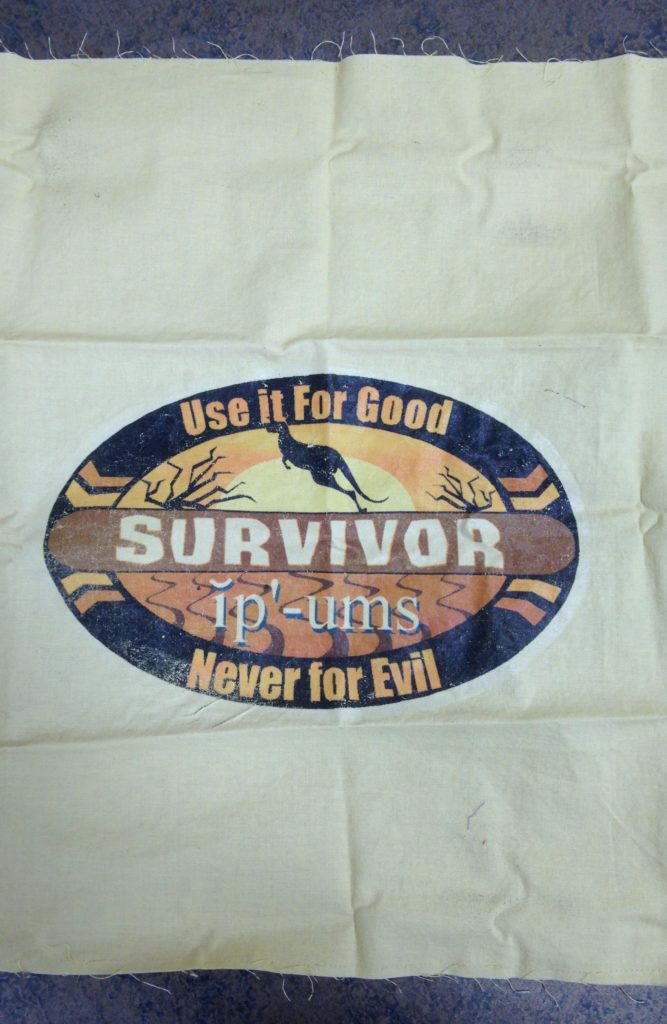 Mugs are awarded to three special categories of MPC data product users.  Presenters at the MPC Seminar Series receive a mug reserved only for this elite group.  Keen users of IPUMS-USA who identify significant errors in the data and documentation receive an IPUMS "use it for good…never for evil" mug (and some other data projects have similarly shared their own mugs).  More than 1,000 mugs have been distributed since the 1990s.  Finally, IPUMS-International awards a hand crafted Red Wing Pottery mug produced by a Minnesota company to representatives of international statistical agencies, in appreciation of their partnership in generously sharing their country's census data.
Examples of "Dissemination by Swag" items are currently on display at MPC.  Not convenient to stop by the display?  Then visit an IPUMS conference exhibit, report a data error, or give a talk at MPC to earn some IPUMS swag of your own!
Story by Diana Magnuson
Professor of History, Bethel University
Census Historian, Minnesota Population Center, University of Minnesota