Are you interested in how environmental or social contexts affect women's and children's health and behavior? IPUMS-DHS now makes it easy to investigate such questions. Using GPS coordinates, we've linked contextual variables drawn from many data sources directly to individual DHS respondent records. All context variables describe the features of a small geographic area (5-10 kilometers) surrounding each DHS cluster location.
By doing the technical stuff for you, we've freed you up to focus on your important substantive questions—like how climate change influences human health and survival. Our innovation eliminates the need for you to buy or learn geographic software. Even if you're an ARCGIS whiz, the new IPUMS DHS' linked data will make your research process simpler and faster.
What new data are available?
New variables related to families' physical environments include:
Monthly average values for precipitation, temperature, and greenness of the landscape;
Percent of land covered by cropland and pasture;
Total harvested area and yield for 17 major crops;
Predominant ecoregion and soil type.
There are also a range of variables reflecting families' social contexts:
Counts of annual conflict events, such as battles and protests/riots (see figure 1);
Predominant livelihood zone (i.e., main economic basis for subsistence);
Estimates of human population density at 5-year intervals;
Annual values for malaria incidence.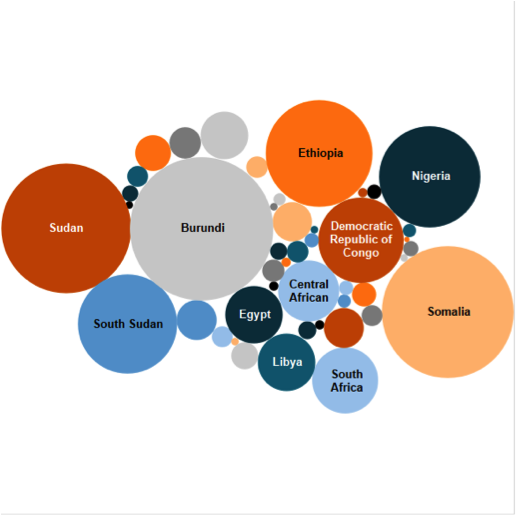 Figure 1: Violence Against Civilians by Country, Africa, 2016. Source: Armed Conflict Location and Event Data Project
You can easily add the new variables to your customized data file through the IPUMS DHS data dissemination system. IPUMS DHS currently includes the DHS data for India and 22 African countries. As you're browsing variables in the TOPICS drop-down menu, you'll find the topics above listed under "Environmental and Social Context."
For DHS samples with GPS cluster data that are not yet in IPUMS DHS, the contextual variables are available in linkable CSV files.
To learn more about the available contextual data and how to use them, check out our Technical Note, Using IPUMS-DHS Contextual Variables, which provides much more detail.
Be sure to let us know how you like these new data, how you're using them, and any questions you have!
Story by Elizabeth Heger Boyle and Miriam L. King
Principal Investigators
Integrated Demographic and Health Surveys (IPUMS-DHS) project