Over the last several decades, what is now called IPUMS has grown exponentially, offering more harmonized data than ever before with each passing year. This growth was made possible by an increasing number of employees, who required an increasing amount of physical space to house IPUMS HQ. We currently have an exhibit documenting the history of those spaces, following the journey as IPUMS continually outgrew its surroundings until it landed in Willey Hall.
A new exhibit, "The Evolution of Our Physical Space," opened in April in our Seminar Room. This exhibit, which combines photographs, maps, blueprints, and other items, highlights the many spaces inhabited by IPUMS and the MPC, from humble beginnings in a single small office in 1989 to multiple spaces accommodating over 130 employees today.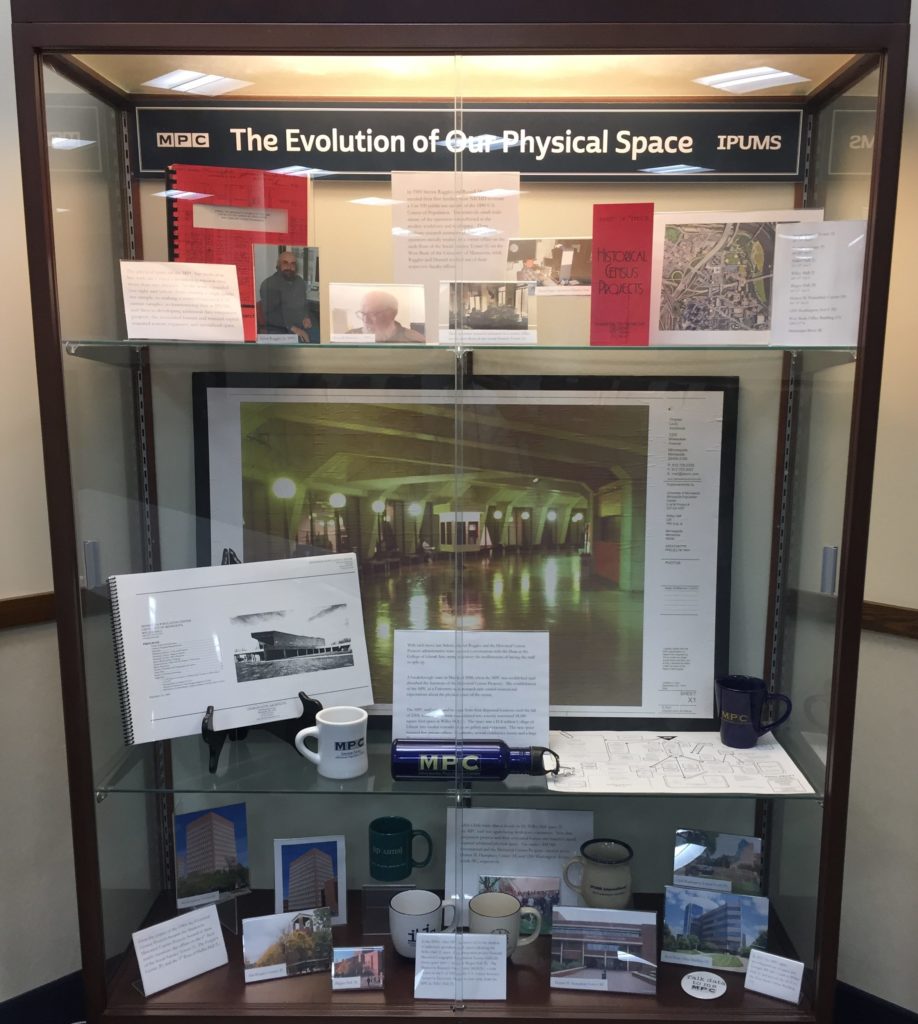 The new exhibit, on display in 50 Willey Hall.
Featured in the exhibit are several artifacts from Charles Levin Architects: a large poster with an image of the Nash Gallery and the River Bend Cafe before Levin reimagined the space as IPUMS HQ; project plans with exterior and interior photographs of Willey Hall; and the final draft of IPUMS and MPC workspace distribution.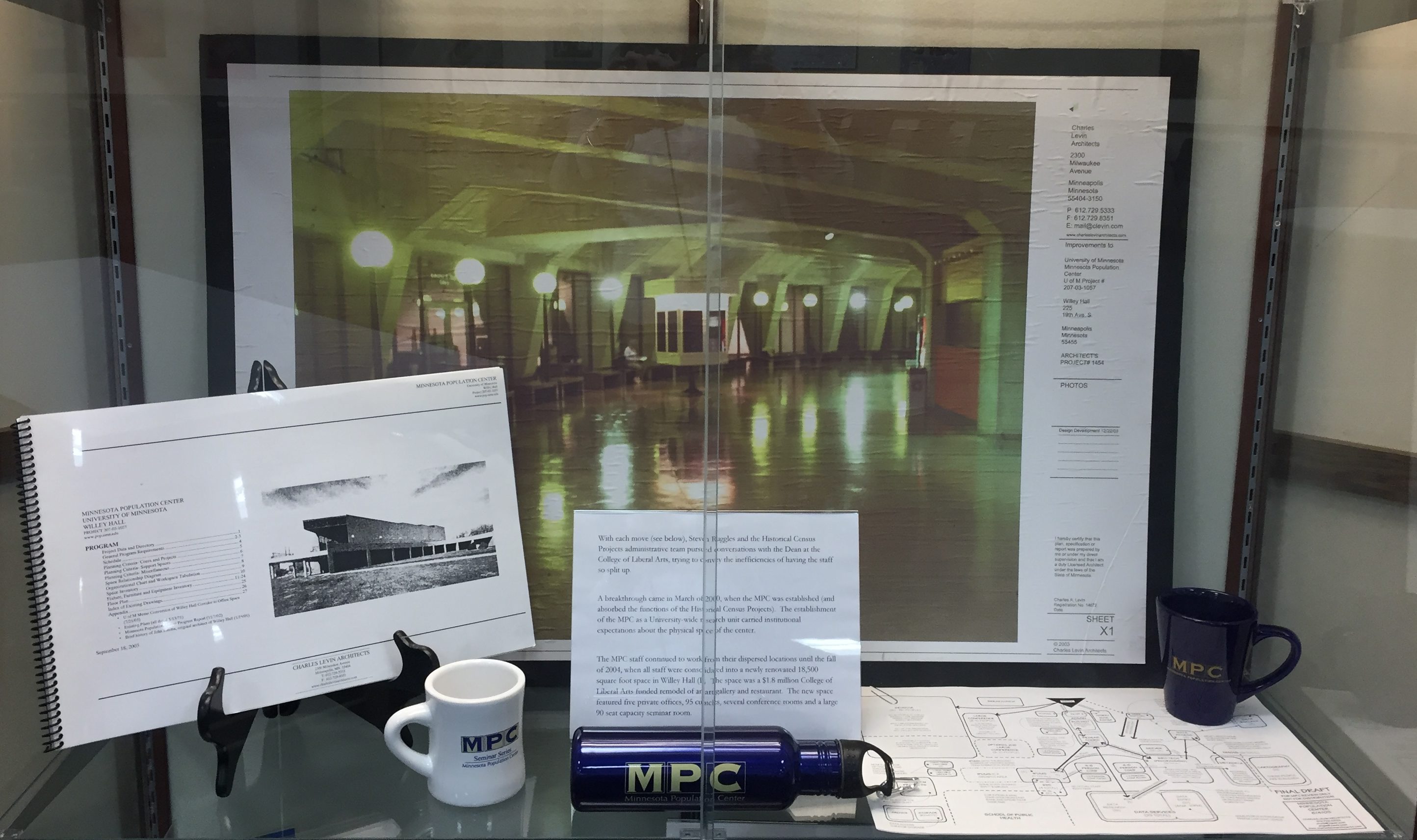 A close-up of the photographs showing the space before it became IPUMS and MPC HQ.
Our spatial footprint continues to evolve. Since an earlier blog post documenting this history, Historical Census Projects moved again from 1200 Washington Avenue South in Minnepolis to the West Bank Office Building on South 2nd Street. IPUMS International returned from the Humphrey Center to Willey Hall, joining the other IPUMS projects at our main office.
Diana Magnuson
Professor of History, Bethel University
Census Historian, Minnesota Population Center, University of Minnesota