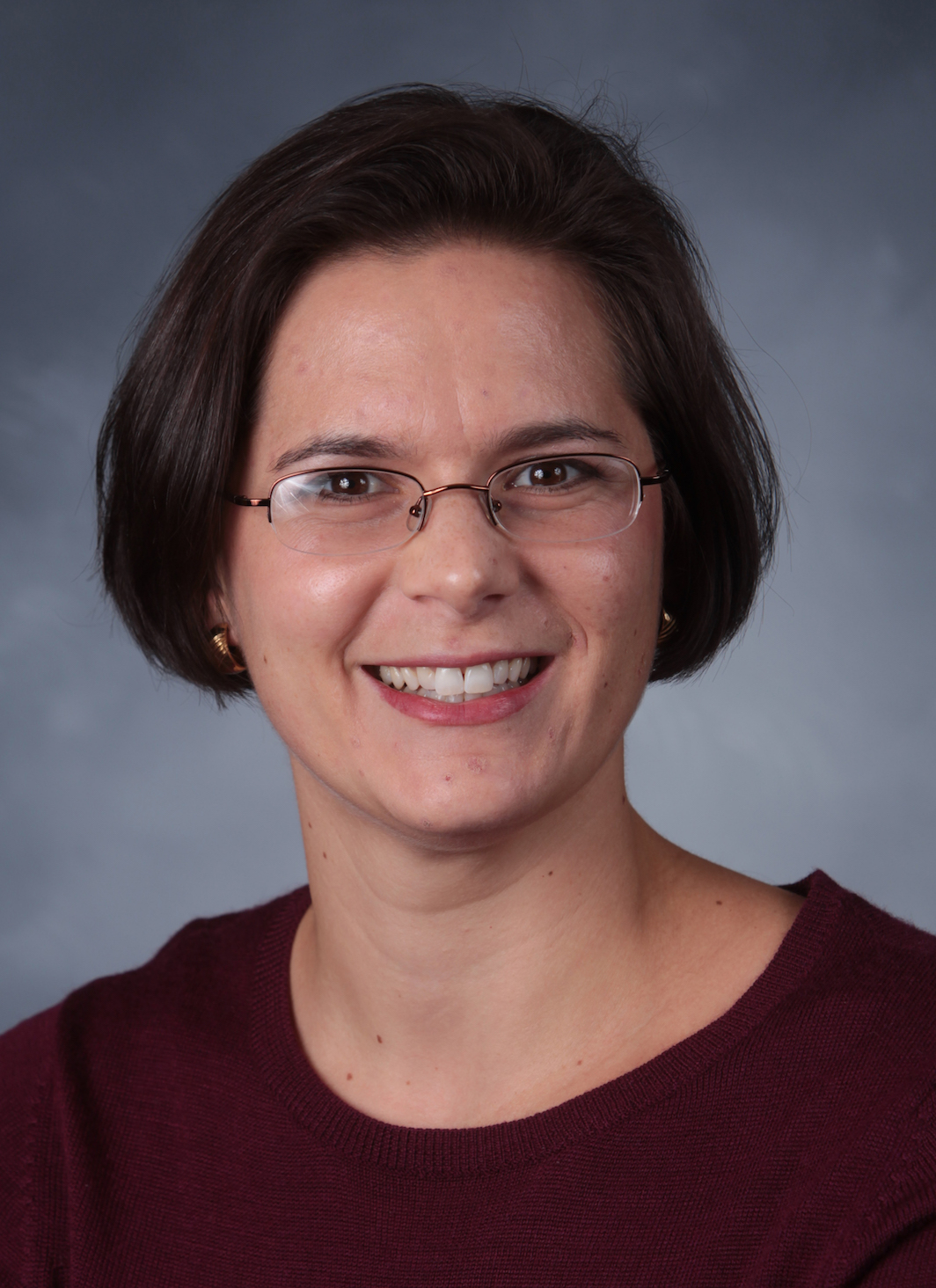 Katy Kozhimannil's work combines her two passions, "data and women's health." Kozhimannil is an MPC faculty member and assistant professor in the School of Public Health in the Health Policy and Management division. Her work examines the measurement and improvement of maternity care quality, focusing on vulnerable populations and geographic variations, including rural health. Through her scholarship and advocacy on the behalf of reproductive-age women, Kozhimannil contributes to the evaluation and implementation of policy that has the power to improve maternal health care and the lives of women and their families.
Toward a Demographic Approach
Kozhimannil joined the Peace Corps in 1999 after graduating from the University of Minnesota. At her post in Mozambique she was confronted with the harsh reality of gender inequality issues in education. As an English teacher to middle-school-aged girls, Kozhimannil recalls, "I didn't really understand the enormity of gender inequality issues and how those dynamics played out in real people's lives until I lived and worked in southern Africa." Half of her seventh-grade students were girls. By ninth grade, girls represented just 10% of enrollment. Most of the withdrawals from school were due to the social effects of reproductive and sexual health issues. While some of the students had contracted HIV themselves, the majority had stopped their educations to care for sick family members and younger family members.
When she returned to Minnesota she taught high-risk English language learners at a Twin Cities junior high school. There she noticed a similar pattern:  girls stopping or curtailing their educations largely due to reproductive and sexual health issues and related family obligations. Frustrated at observing the trend again at home, Kozhimannil decided to move her work to the realm of policy. "I wanted to help fix the system that was generating these stories one after another."
Kozhimannil quickly learned that she needed a demographer's toolkit to understand the broader dynamics that make opportunities and resources available to some communities and not others. The "aha moment of how powerful data can be" came while completing her master's in public policy at Princeton. Demographic methods allowed her see a more complete picture of the connections between the lives of girls and women and reproductive and sexual health that fascinated her. "If you take a disease-specific approach," she explains, "you miss all the other factors. People have sex for a lot of different reasons, and it usually has nothing to do with diseases. It has a lot more to do with the things demographers study."
Kozhimannil moved on from her master's work to earn a Ph.D. in Health Policy from Harvard University in 2009. In 2010 she joined the faculty of the University of Minnesota, where she has built a reputation as one of the world's leading scholars on a range of health care issues affecting reproductive-age women. Her current research projects include studies of cesarean rates, doula care, rural maternal care, racial disparities, and postpartum depression. She remains firmly committed to using data to illuminate connections between maternal health and inequality.
One of Kozhimannil's recent papers, published by The Journal of Rural Health, uses a multivariate logistical regression of nationally representative hospital discharge data from nine states to analyze relationships among hospital annual birth volume, three measures of obstetric care quality, and two patient safety measures at rural hospitals. Her conclusions here, as well in her other work, suggest a high level of unexplained variability in maternal care quality across settings in the U.S. The academic community has taken notice: her article "Cesarean Delivery Rates Vary Tenfold Among U.S. Hospitals; Reducing Variation May Address Quality and Cost Issues" was one of the top 15 most-read articles in Health Affairs in 2013.
From Research to Policy
Throughout her career, Kozhimannil has strived to make her research results accessible and relevant to both the public and to policy makers. This work has earned her research her national coverage in the New York Times and on National Public Radio.
More importantly, her work has had a direct impact on policy to improve maternal health. In 2013, she published a study in the American Journal of Public Health, which showed a 40% reduced chance of cesarean for Medicaid recipients who had a doula-supported birth. Doula care, she argues, not only provides significant benefits for health and well-being, but also offers potential cost savings for taxpayers, who finance almost half of all U.S. births. This study, in addition to years of advocacy from the doula community and the Minnesota Better Birth coalition, sparked action in the Minnesota legislature. The "doula bill," a law that permits Medicaid payment for doula services, was passed in May 2013.
Working to improve policy through research has not always been as straightforward and successful as the doula bill, however. In 2006, the New Jersey legislature passed a law mandating universal screening for post-partum depression, a policy for which women's health advocates had fought very hard. Kozhimannil published a 2011 Health Affairs article showing that this screening had not improved maternal mental health care for Medicaid recipients. Writing in the New York Times in June 2014, she explained that, while mandatory screening was a progressive step, improved access to treatment was required to make the policy effective.
Kozhimannil knew the risk of making public the results of her research when the New Jersey legislature was poised to make budget cuts, and she anticipated the anger that women's health groups expressed at her decision to publish the results. "As a researcher," she commented, "I really do have to be very careful about not becoming political… and about basing my conversations and discussions on the evidence and the data. Sometimes data tell us things we don't like." To date, New Jersey has maintained mandatory screening but has not passed further legislation on treatment for postpartum depression.
Ultimately, Kozhimannil believes that the worlds of policy and academia can be complimentary. In her experience, improving the quality and efficacy of maternal health care has been a bipartisan concern and an issue in which legislators have been responsive to the advice and research of academics. The main tension between policy and academia she has experienced personally is the tension of time: impacting policy that affects real people requires building relationships in the community and in the legislature. This is a small sacrifice for Kozhimannil. Moving her scholarship beyond peer-reviewed journals to policy makers, clinicians, and non-profit organizations with decision-making power is essential to her. "It is what motivates me."