Spring semester recently came to a close here at the University of Minnesota, which means IPUMS and the Minnesota Population Center (MPC) had to bid farewell to another cohort of students from the Dean's First-Year Research and Creative Scholars (DFRACS) program through the College of Liberal Arts (CLA).
Each year during spring semester, the DFRACS program pairs up to 150 first-year undergraduate students with faculty and research staff who are interested in help on their research or creative projects. These highly talented students get to engage in scholarly work early in their academic careers, form relationships with faculty and staff, and potentially motivate their studies. This year, IPUMS staff and MPC-affiliated faculty had the pleasure of working with 26 of these students. Since our partnership with the program began in 2008, IPUMS and MPC have been matched with a total of 174 students.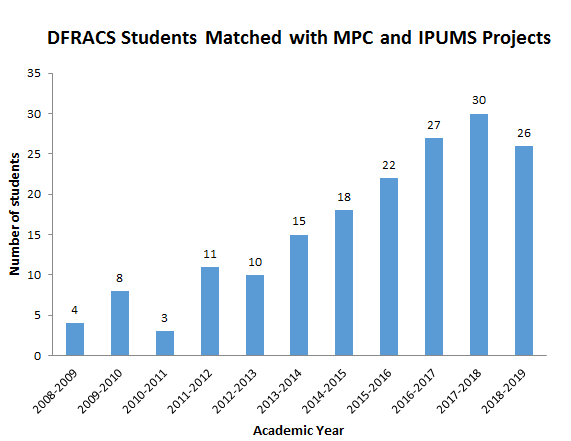 Figure 1: Number of DFRACS students from 2008-2019
It takes a village to create the harmonized datasets that IPUMS makes available to the research community. Students who get paired with IPUMS through DFRACS work on a variety of tasks, many of which are visible on our websites. Consider, for example, the variable-specific original questionnaire text that IPUMS makes available for many variables across most IPUMS projects as well as the ACS editing procedure documentation in IPUMS USA. Much of this valuable work has been completed by our outstanding first-year students. The image below displaying the EMPSTAT variable in IPUMS USA illustrates the kind of documentation that students in the DFRACS program help IPUMS provide to users.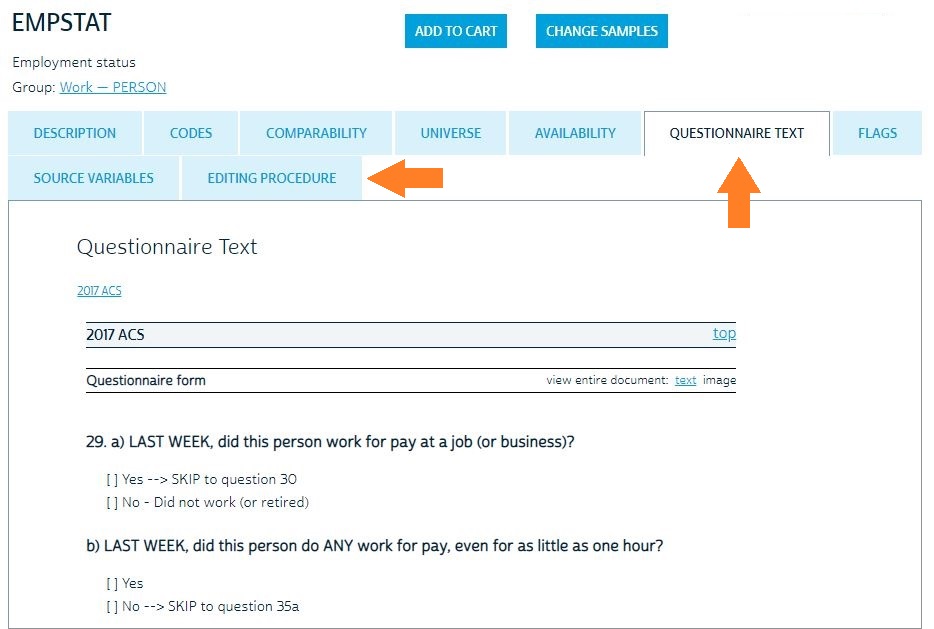 Figure 2: Screenshot of EMPSTAT variable in IPUMS USA
In addition to contributing to the extensive IPUMS documentation, the students have worked on a variety of other projects with IPUMS staff and MPC faculty. They have expanded the publications in the IPUMS Bibliography and explored documentation to address data quality issues in the original datasets. DFRACS students have also worked with MPC faculty—for example with Evan Roberts, assistant professor of sociology and population studies, to parse the data that has come in through his citizen science project, Measuring the ANZACs.
When factors like funding, project availability, and interests align, IPUMS is thrilled to offer the students undergraduate research assistantship opportunities after they complete the DFRACS program. These connections have resulted in long-standing relationships, and some students end up working with us through graduation. In fact, two current full-time IPUMS Data Analysts were previously paired with IPUMS research staff as DFRACS first-year students.
The partnership with the DFRACS program through CLA has been an invaluable asset for the IPUMS projects and MPC. The program connects us with outstanding students early in their college career who are eager to learn, explore new things, and build connections. While we will miss the cohort of students that recently completed their term in the program, we look forward in anticipation to the fantastic students we will get to work with next year.
Story by Erin Meyer
Data Analyst
IPUMS USA