By Jane Lyon Lee, IPUMS International
IPUMS International has added 7 new census samples and new labor force surveys including the first-time data release from the Slovak Republic and historical samples from Egypt 1848 and 1868. The other newly added samples extend pre-existing series. The growing IPUMSI labor force survey collection has expanded with the addition of quarterly surveys from Mexico (ENOE 2005-2020) and more data from Spain & Italy. See a summary of the full IPUMS collection on the IPUMSI samples page.
Be sure to look at the user-friendly, usage-enhancing highlights that are also a part of the latest data release.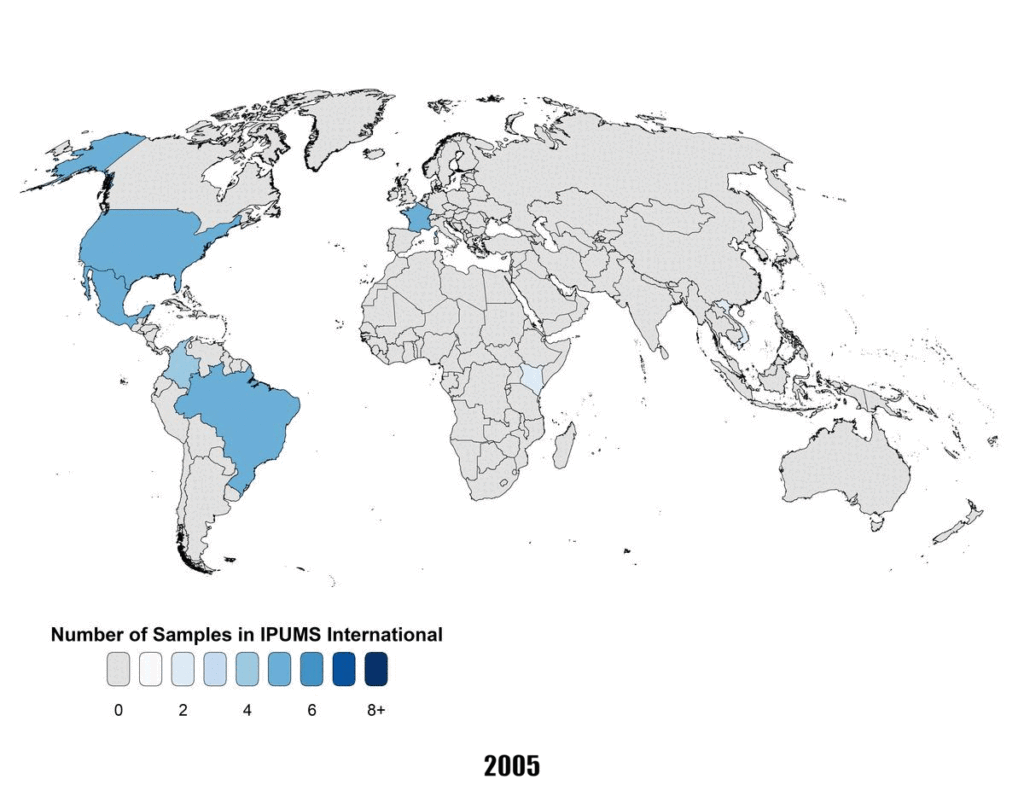 Harmonized geospatial variables to the second geographical level
New third administrative boundary codes and shape files for 10 countries
New harmonized work-related variables common to both censuses and labor force surveys
Stay tuned later this year for the next data release in which we are hoping to include contemporary and historical census samples from more than 12 countries, new labor force survey data from the Philippines, the addition of currency conversion options, and the extension of the 3rd level geography variables set to more countries.
In the meantime, please tag us on twitter @ipumsi and let us know how you are using IPUMS International data.