By Anna Bolgrien

IPUMS has an exciting new data collection to announce: IPUMS MICS!
IPUMS MICS is the integrated version of UNICEF MICS (Multiple Indicator Cluster Surveys), the largest and most robust source of data on women and children's well-being across the globe, including countries in Africa, Eastern Europe, Asia, and Latin America. Separate datasets cover women of childbearing age, children aged 0 to 4, children aged 5 to 17, respondent's birth history, men, household members, and household characteristics.
Currently, IPUMS MICS includes harmonization of data from 202 MICS samples, which represent 88 countries, and cover surveys conducted between 2005-forward. There are over 800 integrated variables currently available on our website. Future releases will expand the sample and variable coverage of IPUMS MICS.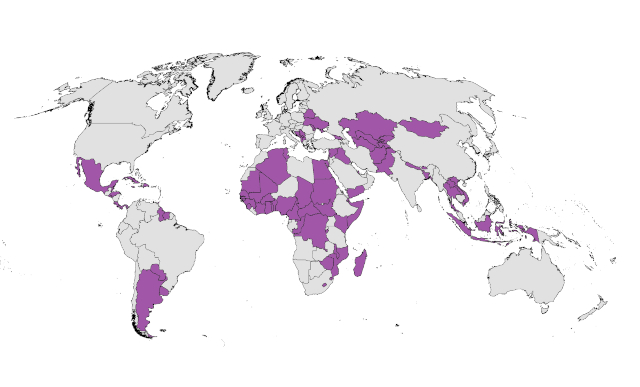 To download data from IPUMS MICS, users must first register with UNICEF MICS and create an account. These UNICEF account credentials can then be used to log into IPUMS MICS (as well as UNICEF MICS). Please consult this user note for registration guidance.
If you are already an IPUMS data user, you will see the IPUMS MICS website (mics.ipums.org) is very similar to other IPUMS data collections:
If you are new to IPUMS data, this brief video tutorial provides an overview of how to navigate the IPUMS data extract system. While the tutorial is for IPUMS DHS, the process for IPUMS MICS is very similar.
There are, however, some noteworthy differences between IPUMS MICS and the other IPUMS microdata collections:
IPUMS MICS has a unique extract and download system, which preserves unaltered data from UNICEF while providing users with a syntax file for harmonizing the data on their own computer. Using a very simple process, users are able to generate the integrated IPUMS variables. See directions for IPUMS MICS extract system here.
The extract system hosted at UNICEF only offers Stata syntax at this time. You will need to run the harmonization syntax in Stata before conducting any analysis of harmonized variables.
Because the data are unaltered, linking across units of analysis must be performed by the user if they are interested in linked data. Please see this user note on linking.
IPUMS MICS is a part of the IPUMS Global Health data collections along with IPUMS PMA and IPUMS DHS.
Let us know if you have any questions via our X, formerly Twitter, handle @ipums or our User Support team at ipums@umn.edu.